Bahamas Automobiles
You'll find a wide variety of automobiles in The Bahamas, from classic antique autos to the latest in sports cars and luxury motor vehicles. Bahamians love their cars. Some people joke that there are more cars than people in Nassau. If you're trying to get East on Bay Street on Friday evening at around 6:00pm, you might not think that's too funny.
Visit the Bahamas Automotive Channel on BahamasB2B.com for the latest information and resources on Bahamas Cars and the Bahamian Automotive industry.
Bahamas Speed Week Revival 2012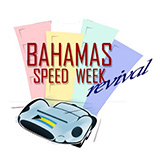 After a 45 year hiatus Speed Week was revived in Nassau last year and according to Bahamas Speed Week president Jimmie Lowe, the team has made numerous improvements to this year's event.

Main Event: 28th Nov to 2nd Dec
Extended Event: 24th Nov to 2nd Dec
Vehicle Features That Make Mom's Life Easier
Parents have plenty to worry about when packing their kids in the car and heading out on the road. Luckily, car manufacturers have been designing vehicles with parents in mind to make these trips a little easier.

"Manufacturers are really embracing family-friendly features, and not just in minivans," says Jennifer Newman, editor at Cars.com. "Besides things like DVD players and other entertainment options, parents need to consider step-in height, latch connectors and other features that most people might not have even known existed.
Prepare Yourself and Your Vehicle for Driving at Night
Along with the comfort that cooler days give us also comes fewer daylight hours. While you should practice caution when driving no matter the season, it's important to take extra precautions this time of year to prepare yourself and your vehicle for nighttime driving.