The music of the Bahamas is largely centered around Junkanoo, a Bahamian holiday celebration which occurs on Boxing Day (December 26) and again on New Year's Day (January 1). A large parade, traditionally on Bay Street, is the highlight of the event attended by many locals and tourists from around the world.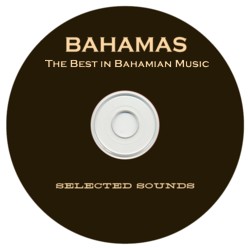 The Bahamas most famous export may well be the rhythmic form of Bahamian music that comes from Junkanoo, a combination of African and Caribbean rhythms, often played on drums and various skin or pipe instruments. Rake'n'scrape music, prominent on the Out Islands, features rough guitars and percussion instruments made from ratchets and saws; calypso and reggae are also popular.
Bahamas Island Music
Bahamas music events
Check the Bahamas Events Calendar for events in The Bahamas featuring Bahamian singers, bands, musicians and other musical entertainment including live shows at Bars and Night Clubs.
To give you a taste of Bahamian music, here are links to some of our favourites.
Bahama Islands Music Links and Resources
Musical Instruments
- shop online for keyboards, percussion and stringed instruments, sheet music.
Bahamas Directory - Categories include Arts & Humanities, Culture and Entertainment.
Tony Seymour Jr. - The son of legendary Bahamian singer, Tony Seymour, is a legend on his own.
Sounds of Exuma - From the Peace & Plenty Resort in the Exumas.