14 Free Social Media Tools
The term social media refers to the use of web-based and mobile technologies to turn communication into an interactive dialogue.
Social media is everywhere. What started as a teen fad with My Space has blossomed into a near addiction for young people and an important marketing tool for businesses of all types and sizes.
Companies looking to stay a step ahead of the competition should consider how social media can provide a cost-efficient way to communicate and exchange information with customers. Ignore social media and you just might be left behind in today's marketplace.
There are a wide range of social media platforms and tools that can help you stay ahead of the competition without having to spend 18 hours a day online.
In this article, we present a few of our webmaster's favorite social media tools. Whether you are using social media for fun or profit, these tools can save you time and make your online presence more powerful.
---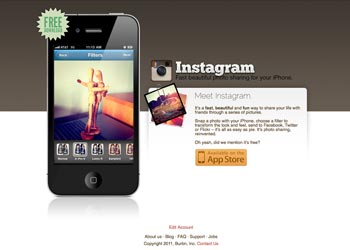 Instagram is a fast, beautiful and fun way to share your life with friends through a series of pictures. Snap a photo with your iPhone, then choose a filter to transform the look and feel of the shot into a memory to keep around forever. It's photo sharing, reinvented.
---
Storify is a way to tell stories using social media such as Tweets, photos and videos. You search multiple social networks from one place, and then drag individual elements into your story. You can re-order the elements and also add text to give context to your readers.
---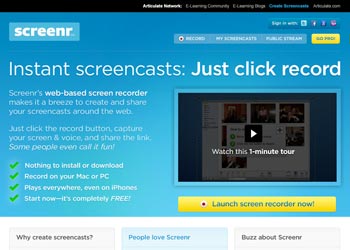 Screener's web-based screen recorder makes it a breeze to create and share your screencasts around the web. Just click the record button, capture your screen & voice, and share the link. There is nothing to download or install. You can record using a PC or a Mac and the videos play everywhere. You can sign into Screenr with a variety of accounts including: Twitter, Facebook, Google, Yahoo, LinkedIn or Windows Live.
---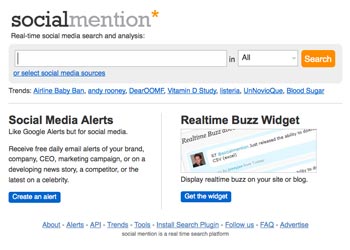 Social Mention is a real time social media search and analysis tool that aggregates user generated content from across the web into a single stream of information. Like Google Alerts but for social media. Receive free daily email alerts of your brand, company, marketing campaign, a competitor or a developing news story. There is also a Realtime Buzz Widget to display realtime buzz on your site or blog. Social Mention monitors 80+ social media properties directly including: Twitter, Facebook, FriendFeed, YouTube, Digg, Google etc.
---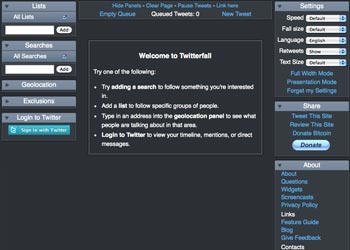 Twitterfall is a Twitter client specialising in real-time tweet searches with the results streamed directly to you. New tweets fall into the page. Twitterfall has a huge list of features that allow all sorts of actions, such as: a URL shortener, image previewer, exclude unwanted terms, block specific users.
---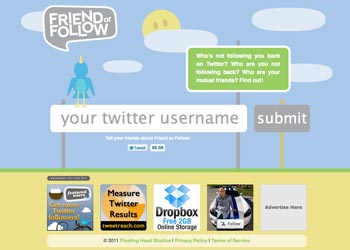 Who's not following you back on Twitter? Who are you not following back? Who are your mutual friends? Find out with Friend or Follow. Get more followers and support your favorite Twitter apps. Simply put your Twitter name into the submit box and you are off. Friend of Follow never sees your password and never posts anythng you don't want on your timeline.
---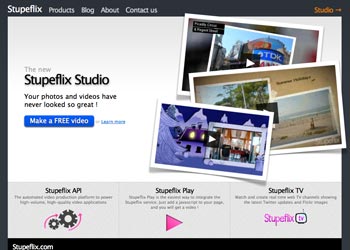 Stupeflix Studio just might be the best online video editing application available. It is light, fast and flexible. Watch and create real time web TV channels showing the latest Twitter updates and Flickr images. Automatically uploads video files to your Brightcove, Amazon S3, YouTube or Dailymotion account. Or you can let Stupeflix handle hosting and streaming. Features: video templates, after effects integration and instant previews. Stupeflix is free to use and doesn't require any downloads.
---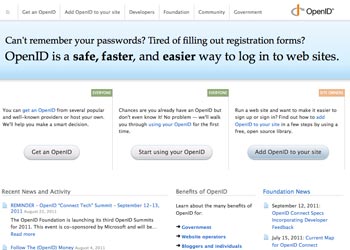 Can't remember your passwords? Tired of filling out registration forms? OpenID is a safe, faster, and easier way to log in to web sites. Chances are you already have an OpenID but don't even know it! Used by Facebook, Yahoo!, Google, Flickr, AOL, Wordpress and other top sites.
---
HootSuite is an essential tool for managing social networks by allowing teams to efficiently track conversations and measure campaign results. Monitor and post to multiple social networks, including Facebook and Twitter. Fully mobile and supported on iPhone, Android, BlackBerry, iPad and Keitai. Features: custom analytics, team collaboration and message scheduling. There is a free offering and a paid upgrade for additional features.
---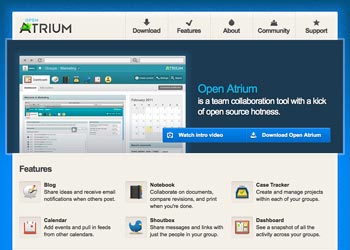 A team collaboration tool with a kick of open source hotness. Share ideas, colaborate on documents, compare revisions, manage events and more. Features: Blog, Notebook, Case Tracker, Calendar, Shoutbox. User Dashboard and customizable themes.
---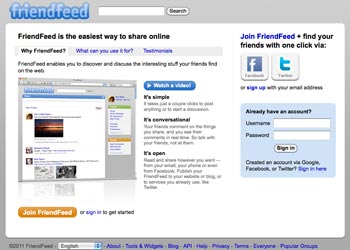 FriendFeed is the easiest way to share, discover and discuss the interesting stuff your friends find on the web. It's simple to use, takes only a couple clicks to post anything or start a discussion. Friends can comment on the things you share, and you see their comments in real-time. Read and share - from your email, your phone or even from Facebook. Publish your FriendFeed to your website or blog or to Twitter.
---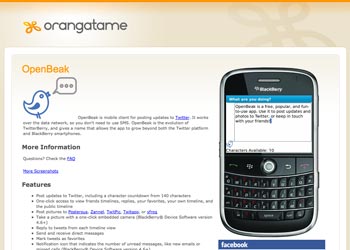 OpenBeak is mobile client for Blackberry users that posts updates to Twitter. It works over the data network, so you don't need to use SMS. Post pictures to Posterous, Zannel, TwitPic, Twitgoo, or yfrog. Reply to tweets, send and receive direct messages, search Twitter and more.
---
With Gathera, you will no longer need to login to different sites to stay updated. Access all your web accounts in one place. Suports Facebook, Gmail, Hotmail, Yahoo!, Twitter and others. Gathera will automatically check for new messages, status updates and notifications. Read and respond to messages, share photos, connect with friends, view all your contacts and more. Works on Windows 7, Vista or XP.
---
Online storage make it simple to share, publish and explore your files. Connect and share with friends, family and more. Easy file management and statistics via your Dashboard. Unlimited file transfer and downloads for free. Use as a web service, desktop or mobile application. 10 GB of Free Space. Get a free account, it takes 5 seconds.