Small Business Marketing
Branding Pointers For Small Businesses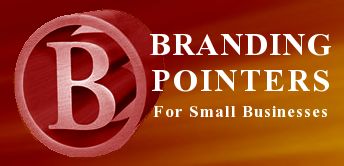 Branding isn't just for the big guys. Small businesses can launch, grow and expand through clear and consistent messaging and marketing, just like larger companies do.
If you're a small-business owner, creating a distinct brand image for your product or service is essential - and can be accomplished through some very simple methods.
Twitter Mistakes Businesses Should Avoid
The innumerable social media guide books out there typically advise brands on everything they need to know in order to survive and succeed in the digital space. Although they are usually very comprehensive and cover the basics, we strongly believe that every networking channel is unique and has its specific list of do's and don'ts that need to be followed.
How To Promote Your Events on Facebook
Promoting your event on Facebook is a good way to attract more people to your event, while marketing your business in a subtle way, even to those who are not planning to attend. That's true with events sponsored by charities and non-profit organizations as well.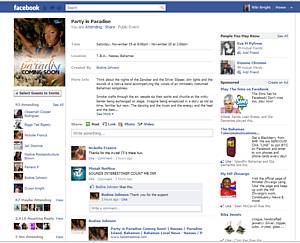 Here are a few guidelines that will make your event promotion more effective while ensuring that you do not annoy people while getting the word out.

There are a few different strategies you can use to promote your event. We will talk about them in a minute. First, here are some general tips about promoting your event that apply no matter which strategy you decide to follow.

When you create an event on Facebook, be sure to choose a catchy name and tagline, something that will arouse the curiosity of the viewer and entice them to want to learn more. Include as much detail as you can in the description of the event. Be sure to include a dynamic image and add your web address if applicable.

Once you've created your event it's time to start promoting it.

Using Video To Market Your Business
Have you thought about adding video to your marketing strategy? With more and more people watching online videos, they have become one of the most powerful and effective online marketing tools. Video grabs people's attention more quickly and effectively and delivers some of the best ROI of any advertising medium today. Videos can also help your search rankings. A video marketing strategy may sound expensive and/or difficult, but the process can be easier - and less expensive than you might think, provided you go about it the right way.
These tips can help you get started creating effective and affordable videos to get the most out of your online video marketing efforts, and maximize the return on your investment.