Americas Team Gets A Little Help From Bahamas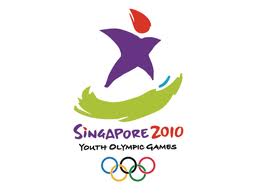 The Bahamas' appearance in athletics at the Youth Olympics came to a close last night with two female athletes helping the Americas team take the gold in the medley relay.
Fresh off her silver medal performance in the 200m, Tynia Gaithor ran the second leg and fellow Grand Bahamian Rashan Brown the third. They combined with Americans Myasia Jacobs (first leg) and Robin Reynolds (anchor) to take the gold with a time of two minutes and 5.62 seconds.
The African team picked up the silver in 2:06.19 and Europe got the bronze in 2:07.59. Finishing fourth was the Oceania in 2:13.96 and Asia rounded out the field in fifth in 2:15.01.
The five teams represented the Olympic Continental areas as the athletes competed on respective legs of 100m, 200m, 300m and 400m.
By BRENT STUBBS