Bahamian Basketball Teams Play North Carolina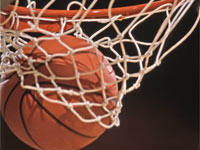 The UNC basketball team had no trouble in its first Bahamian exhibition matchup, putting away the Commonwealth Bank Giants 130-87.
The Tar Heels pounded the Giants behind a double-double from rising junior Tyler Zeller, who posted 22 points and 13 rebounds.  Rising sophomores Dexter Strickland and John Henson also made big contributions, with Strickland scoring 18 points and Henson amassing several blocks, although only two showed up on the stat sheet.
But Carolina also got a scoring infusion from touted freshmen Harrison Barnes and Reggie Bullock.  Barnes lived up to his top recruit status, as the Iowa native scored 21 points while going 3-for-5 from 3-point territory.  Bullock proved he belonged with the best of Carolina's players, chipping in 21 points of his own while shooting 69% from the floor
Carolina will look to play a more disciplined game against the Bahamas All-Stars tonight, as they allowed the Giants to shoot a whopping 53 free throws.
By Ben Gellman