Boat Ramp Repairs Underway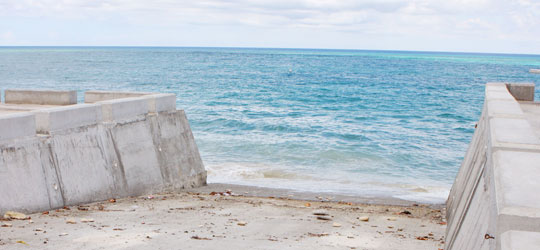 Nassau, The Bahamas – Repairs to the Gambier boat ramp, one of five boat ramps that The Bahamas Government has selected for upgrading, have been completed.  The other ramps under repair are Brown's Boat Basin, Jaws Beach, Marshall Road and South Beach.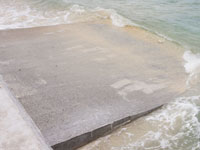 On July 28, Public Works and Transport Minister the Hon. Neko C. Grant awarded contracts to various contractors for repairs to the ramps.  Mr. Grant said the boat ramps are strategically located and provide access to the sea from all directions on the island. He said the ramps are "critical" to the livelihood of many individuals and contribute to opportunities for recreation and relaxation.
Repairs to the Gambier ramp were carried out by G and L Construction at a cost of $37,955.00. The photos show angles of the repaired ramp.
Bahamas Information Services
(BIS photos/Letisha Henderson)

construction, government, marine