Nicholas Cage Walks Off Film, Heads To Bahamas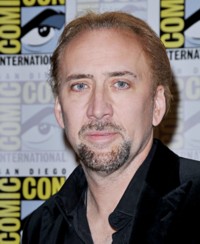 Nicolas Cage has left the makers of "Trespass" in a lurch. The story was originally posted by Deadline Hollywood and later confirmed by Millennium Films via Entertainment Weekly. The star bails on the upcoming project before the movie is set to begin production in Louisiana in just two weeks.
According to Deadline, Cage has been on vacation in the Bahamas and nobody can reach him. Insiders say he is not coming back for the project and Millennium will move forward without him. The studio also plans to keep the film on schedule though they have not found a suitable replacement.

films