Could She 'Be' More Intoxicating?
The summer's smash hit is finally here!  For those of you who love the sweet sound of Soca and can't wait for a taste of Junkanoo on Bay Street, Bodine 'Be' Johnson's summer single Intoxicated is the hit you've been waiting for.    The BuffBoo Records recording artist has been busy the last few months working on just the right single to match the Summer Heat.
Intoxicated, the feel-good Caribbean love song is set to an up tempo fusion of Soca rhythms and Junkanoo Music.  Originally produced by British Virgin Island Producer Lincoln Ward of BeatLink Productions 'intoxicated' was released to the world as a Soca single in 2009 to rave reviews.
In 2010, the single has been re-released, infused with the spirit of Junkanoo and with an upcoming music video to match is guaranteed to be one of the best The Bahamas has to offer.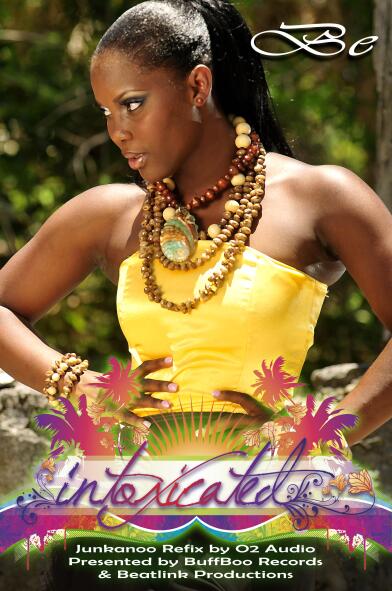 So far, Intoxicated the O2 Junkanoo Re-Fix has been met with wide approval and is seen as another example of non-traditional Bahamian artists bridging the gap between contemporary Bahamian Music and Traditional Junkanoo Music.    Be says, "I wanted to create a song that showed the energy, passion and versatility behind Junkanoo Music.  When I sat down with Overlord and described what I wanted to hear, he knew automatically how to make it happen and he did.  Now, we've created a single that I feel will show the strength of Bahamian Music".
Listen to Intoxicated on your favorite radio station, www.Myspace.com/be242 and join Bodine's Fan Page on Facebook 'Be242' for updates on the release of Intoxicated the Music Video. 

music