Glimmer of Hope in Educational Crisis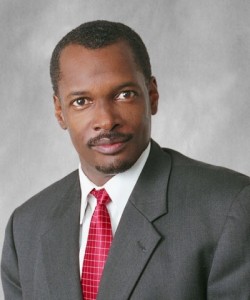 NASSAU, The Bahamas – Mathematics, Art and Design, and Family and Consumer Science are the three Bahamas Junior Certificate (BJC) subjects that have an improved letter grade, Minister of Education the Hon Desmond Bannister said.
"The improvement in Mathematics is one which we are most pleased to note and hope that this trend will continue," Mr Bannister said during a press conference at the Scholarship and Educational Loan Division office, Thursday, August 5.
But General Science, Craft Study and Technical Drawing are the three subjects, which show a decline in performance, while English Language, Health Science, Social Studies and Religious Studies are the four subjects that remained the same as in 2009, he explained.
Approximately 10,130 candidates were registered to sit examinations for the 10 subjects offered and this represents a 22 per cent increase over 2009, the Minister said.
"Much of this increase is attributed to the outstanding support and encouragement, which students in our public schools have received from principals, administrators and teachers."
He explained that the total number of grades awarded in 2010 is 36,999 as compared to 2009, which was 31,973.  This represents an increase of 15.72 per cent.
Mr Bannister said again this year, Mathematics and Language Arts were the two most heavily subscribed subjects.
He also noted that a number of private and government schools recorded improved performance over the 2009 results.
In 2010, a total of 1,245 candidates received a grade of 'C' or higher in five or more subjects.  This number represents a 7.79 per cent increase from 2009, which had a total of 1,155 candidates, Mr Bannister said.
"It is encouraging to note that in government schools there has been a 27.66 per cent increase in the number of candidates obtaining at least five subjects with grade 'C' or above.  In 2009, there were 376 candidates as compared to 480 in 2010."
Mr Bannister also stressed that the Government does not intend to release specific school results until school administrators have been given the opportunity to review and comment on them.
"However, I can say that five of the seven Junior High Schools in New Providence achieved the distinction of having more students attain five or more subjects with grade 'C' or above than they did in 2009," he said.
One school maintained the same number of students achieving five or more passes with grade 'C' or above, and only one school showed a decline, Bannister said. Similar improved levels of success were seen in public schools throughout the Family Islands.
By Bahamas Information Services

educational