Incentives Urged To Draw Filmmakers To The Bahamas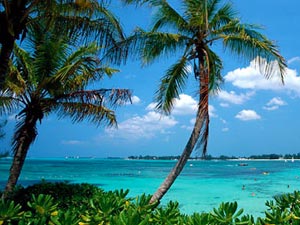 The Government has been urged to reinstate the 15 per cent rebate incentive to ensure the Bahamas retains its competitiveness as a film/TV production location, a Bahamian banker warning that its absence, coupled with the "uncertainty" surrounding the Bahamas Film Studios, "does not bode well for the industry".
Owen Bethel, president and chief executive of the Nassau-based Montaque Group, whose Bahamas FilmInvest International group made two ill-fated attempts to acquire the Bahamas Film Studios from former principal Ross Fuller, called on the Government to show it was "serious about the development of the industry" by appointing a manager to restart operations and maintenance at the Grand Bahama-based facility.
The Bahamas Film Studios, which is where much of Pirates of the Caribbean II and III were filmed, may face winding-up proceedings from Bahamian engineering/environmental consultancy, Islands by Design, which is seeking to recover a $90,000 debt plus interest owed to it.
If such a development comes to pass, the Bahamas could lose a key component of its attractiveness to TV and film producers as a shooting location, depriving the economy of lucrative multi-million dollar revenue streams. The Pirates of the Caribbean films injected an estimated $40 million in spending into the Freeport economy when it was at its lowest ebb.
"It is unfortunate that uncertainty continues to prevail as to the status and operation of the Studios," Mr Bethel told Tribune Business, "because it does have an effect on the perception of the Bahamas, and the seriousness with which we approach the film industry and film production here.
"While the Studios are literally just one component in the development of the industry, and recognising that the natural beauty and waters of different islands continue to make the Bahamas an attractive location, the Film Studios provided a protected area where there was the potential for value added production and editing of films – the extra work that could be done.
"With the uncertainty that continues to prevail, that does not bode well for the industry," Mr Bethel said. "That is coupled with the fact that the Government has found it necessary to suspend the rebate incentive for film production due to the current economic and financial circumstances."
That rebate had allowed foreign TV and film production crews to recover a sum equivalent to 15 per cent of their total spending in the Bahamas, but had been suspended some two years ago.
"The incentive was certainly attractive to the likes of Pirates of the Caribbean, Casino Royale, so it did lend itself to making the Bahamas much more attractive to them, the producers at the time," Mr Bethel said.

films