Legendary Bahamian Folk Guitarist Joseph Spence Remembered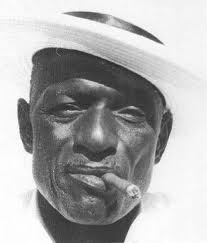 Today, had he lived, internationally renowned Bahamian folk guitarist Joseph Spence would have turned 100.
Though largely unknown in the country of his birth, Spence wowed fans around the world who understood his musical genius. Born in Small Hope, Andros in 1910, the modest musician was first recorded in 1930 by American Alan Lomax for the Library of Congress. In 1958 music historian Samuel Charters would again record Spence for Smithsonian/Folkways Recordings, building what would become a series of albums of Spence's music.
The albums, many of which featured the voices of Spence's sister Edith Pinder, her husband Raymond and their daughters, traveled around the world, giving The Bahamas a sound to fans as far away as Japan and the former Czechoslovakia.
The music Spence created with The Pinder Family inspired a series of covers, including the rock group Grateful Dead's "And We Bid You Goodnight".
While Spence, who died in 1984, had been little celebrated at home during his lifetime, efforts to reverse the trend began on Saturday at the Ministry of Tourism's final Summer Junkanoo festival.
That day's festival was held in honor of the late Joseph Spence on his centenary.
"Joseph Spence was phenomenal," said Charles Carter.
Carter hosted Saturday evening's tribute to Spence, which featured performances by longtime Spence admirers Ronnie Butler and Fred Ferguson.

history, music