Lady Penny Home Alone as Baron Moves To Bahamas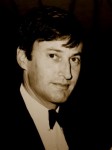 The Queen's cousin and Prince Charles's mentor and childhood friend, Lord Brabourne, has left the family estate of Broadlands in Hampshire, once the home of his grandfather Lord Mountbatten of Burma, and moved to the Bahamas to start a new life.
Norton Knatchbull, the 62-year-old 8th Baron of Brabourne and heir to the Mountbatten dynasty, who survived the IRA attack that killed his grandfather in 1979, left the country six weeks ago.
His wife of 30 years, Penelope, has said that she will continue running the family seat alone.
Lady Brabourne, 57, known as Penny to her friends, is Prince Philip's regular companion in carriage-driving events.
Lady Brabourne, the daughter of the co-founder of the Angus Steakhouse chain, explained that Lord Brabourne, who is a descendant of Queen Victoria, was on his way to the Bahamas to start a new life.

islands