Motives Questioned In Sawyer's Donation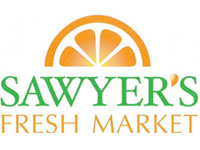 Concerns have been raised about an arrangement between the grocery store, Sawyer's Fresh Market, and the Ministry of Education to construct a parking lot on the premises of the Hugh Campbell Primary School.
However, company officials say the project is a donation to alleviate the school's problem of insufficient parking space for parents and teachers.
The Freeport News was contacted by a resident who said he learned that the parking lot, which is currently being constructed on the school's property opposite Sawyer's Fresh Market would be used by the supermarket's customers.
"I don't think that any school should be involved in any way with private practice … Whatever donations I make there's no strings attached… When you start giving donations with benefits, that's not a real donation is it?" the resident said.
Sandy Sawyer, owner of Sawyer's Fresh Market told The Freeport News yesterday that his company would cover 100 percent of the cost of paving the lot, which is approximately $100,000.
Sawyer admitted that the arrangement will allow his customers to use the lot on the weekends, beginning on Fridays after school hours, but denied that the use of the lot was the impetus for the donation. He said his company simply saw the need for a parking lot at the school, and decided to assist.
"We approached (the school) about making a donation. We saw the traffic in this area, and the fact that the kids were being put at risk walking across the street because this area has become much more heavily trafficked with the new commerce in the area," he said.

grand bahama