Road Project Halted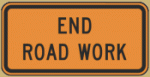 Supreme Court Justice Neville Adderley yesterday granted an injunction halting the controversial work on Blue Hill Road and Market Street.
A group of business owners fighting the government over the project hailed the step as a victory.
The judge set September 21 as the date for a hearing challenging the government's decision to forge ahead with the road works, which are a part of the $120 million New Providence Road Improvement Project.
The business owners, who have organized themselves into the Coconut Grove Business League, are being represented by attorney Maurice Glinton.
After the closed hearing, Glinton said it is quite an achievement that they were able to persuade the court to listen to their arguments and convince it that an injunction should be granted.
He said that despite granting the injunction, the court has made it possible for the parties to sit down before September 21 and see if they can arrive at a mutually beneficial position, which is really what the business owners are seeking.
Earlier this year, Blue Hill Road and Market Street were turned into one-way thoroughfares. Blue Hill Road is now north bound between Robinson Road and Wulff Road, and Market Street is southbound, also between Robinson Road and Wulff Road.
The business owners claim that they have lost thousands of dollars in income since the start of the road works in March. They claim that the implementation of the changes has been, is being, and is likely to be destructive of their business, economic existence and way of life as to cause them irreparable financial injury and harm.
The government has said the road works are designed to alleviate traffic congestion and create new road corridors.
Glinton said yesterday's move is not only important for the Bahamian public in general, but perhaps even more so to the people whose livelihood depend on the existence of certain realities.
"They were sitting back and of course watching those realities disappear from them and it was not fair, and I think we will make that case," he said.
"This is at least an indication of how we ought, as a people, to be able to rely on our courts and our legal system, always pressing to see to what extent we can make our voices heard, not in a shrill way but in a way that reflects on the continuing maturity of the society. We are pleased at the outcome and we are gratified that we were able to convince the court that this is a proper case to grant injunctive relief notwithstanding what the stakes were for both ourselves and for the respondent."
Gas station owner Arnold Heastie, businesswoman Leana Ingraham and Super Value Food stores proprietor Rupert Roberts Jr. spearheaded the legal challenge on behalf of the Coconut Grove Business League.
Heastie claimed yesterday that his business is down 30 percent as a result of the road-work.
"I am overjoyed that we have won the first part of the case," he said. "I hope that the minister and the government would now take us seriously and confer and consult with us. I think this case is a classic case of democracy at work. I think this case is a classic case of the needs of the minority that is affected when a government thinks of doing things for the majority. I think that Bahamians at large should look at this case, and know that no longer do they have to sit back and say nothing like we have been doing all the time.
"This is a classic case where a group has cried out and said 'enough'! I think that in the long run we will win and prove that democracy does work.
Neko Grant in his capacity as works and transport minister has been listed as the respondent in the matter. Melissa Wright of the Office of the Attorney General represented him.
The business owners are seeking an order for compensatory damages for loss and injury sustained, caused by or resulting from the road works. They are also seeking exemplary damages.
By: Keva Lightbourne
Nassau Guardian

construction, courts