Tribal Women Called To Back Rogue Former Prosecutor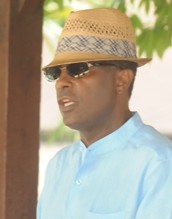 Jamaican attorney Vinette Graham-Allen takes up her position as director of the Department of Public Prosecutions today. In response, the PLP is asking tribal women to show solidarity and rally behind rogue civil servant, former Deputy Director of Public Prosecutions Cheryl Grant Bethel.
Grant-Bethel, in true PLP scofflaw style, refused to leave her post despite being promoted and moved to another area of government service. She claims she was unlawfully overlooked for the position of Director of Public Prosecutions. She expected to be appointed to that post after Bernard Turner left the department to become a judge.
Attorney General John Delaney said the new director, Graham-Allen, is eager to begin reviewing policies, which debunks rumours that she was reconsidering the post because of the present conflict in that department.
Mrs Graham-Allen, formerly Director of Public Prosecutions in Bermuda, is expected-to start her term with a series of orientation meetings to familiarize herself with colleagues and staff.
Her biggest challenge will be to weed out the corrupt and incompetent.
Always looking to score PLP brownie points, Fox Hill MP Fred Mitchell says PLP tribal women should make public their support for Mrs Grant-Bethel, not only in her position as the widow of a decorated PLP, but as a female professional in the public policy sector.
At a time when many young Bahamians have lost their civility, top civil servants and MPs should be setting a good example by showing respect for the government and attempting to stabilize the nation, not acting like spoiled children and showing contempt for authority as Grant-Bethel and Mitchell are apparently doing.

law, PLP