Damaging Testimony in Buju Banton Cocaine Trial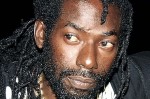 Buju Banton, whose real name is Mark Myrie, could not stop shaking his head as he listened for a lengthy period as the prosecution played potentially damning recordings of his conversations with government informant Alexander Johnson, discussing drug deals and even diamond smuggling from Africa to Europe.
As the tapes were being played, one woman could be seen clutching her head and covering her ears. Others sat attentively, captivated by the conversations between the four-time Grammy nominee and Johnson, a convicted drug trafficker who has been working with the US Government since 1996 to sink other narco dealers.
Also played for the court was the video recording of December 8, 2009 in which Banton was seen tasting cocaine from a knife given to him by his long-time friend Ian Thomas after he used it to cut open a package containing five kilogrammes of cocaine during an undercover operation by the Sarasota Police Department at a warehouse.

courts, drugs, jamaica