Sign Off Facebook and Stop Texting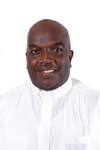 With the ringing of the bell signalling a new school year, Father Chester Burton, Rector at St. Peter's Parish, North Long Island, encouraged the school-aged children at St. Peter's to sign off Facebook, discontinue texting with their cell phone, and focus on picking up their text books, and doing homework on time and not in the morning before school commences, during his Sunday sermon.
He told the members of his new Anglican parish that if they heed his advice, they will do well. Father Burton used the 100 percent passes in Religious Studies he received from the graduating class of Arthur's Town High School on Cat Island where he was posted before moving to Long Island as an example. He said they listened and heeded his advice.

educational, islands