Valentines Resort Uses Latest Technology For Guest Convenience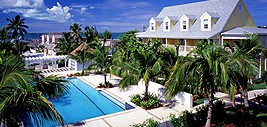 Valentines Resort & Marina in the Bahamas has become the latest hotel to install VingCard's NFC-compatible Signature RFID electronic door locks. The video below shows the technology in action.
Valentines is a vibrant and exciting luxury resort in Harbour Island, Bahamas – the vacation destination ranked "Best Island in the Caribbean" by Travel and Leisure Magazine.
With a powder soft, pink sand beach, readers of the elite travel magazine rated Harbour Island #1 among the best Islands in the Caribbean.
Over 300 years old, a Bahamian settlement with rich maritime history, Dunmore Town in Harbour Island served as the first capital of the Bahamas. This historic town is a unique blend of New England Architecture and Caribbean color.

hotels, tourism