Grill & Chill with Maynard & Ingraham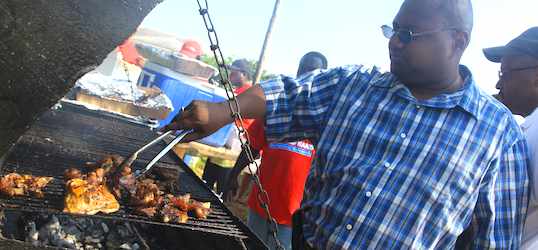 Golden Isles residents flocked to the second in a series of "Grill & Chill" being staged throughout the constituency.
Minister of Youth, Sports and Culture, Charles Maynard said the plan is to hold one at least every other month in a different neighborhood within his Golden Isles constituency.
"The aim is to meet with residents on a more personal level and more importantly for them to meet each other," said Minister Maynard.
"In today's society many times neighbors don't know each other. It's a time for them to socialize and talk about things of mutual interest."
Prime Minister Hubert Ingraham also made a surprise visit.

community, FNM