Third Party Merry-Go-Round in The Bahamas – Part 2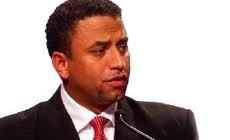 History offers perspective. In 1963 Paul Adderley and a group of senior party members attempted to force Sir Lynden Pindling to resign as leader of the Progressive Liberal Party. What has been named the Christmas Coup, failed.
Two years later Sir Lynden's leadership and the direction of the PLP were again called into question. That criticism came after Black Tuesday when Sir Lynden famously threw the Speaker's mace out of the House of Assembly in protest against the UBP's gerrymandering of constituency boundaries, among other voting reform issues.
That historic event 46 years ago this month was followed by a PLP boycott of the House. The boycott was broken by PLP MPs Paul Adderley, Orville Turnquest, Cyril Stevenson, and Spurgeon Bethel who remained troubled by Sir Lynden's leadership and the party's political strategy.
Mr. Adderley, a British-trained attorney and scion of a prominent family said at the time that he broke the boycott to ensure that the people's voice could still be heard in the House. He also viewed himself as a better potential prime minister than Sir Lynden and did not believe that the PLP could win the government.
Following the mace incident and the boycott of the House in 1965, Mr. Adderley and his colleagues left the PLP and formed a third party with a familiar name: The National Democratic Party or NDP. Mr. Stevenson did not join the NDP but declared himself an independent.
Two years later the PLP won the government while Mr. Adderley and his colleagues all lost their seats. Eventually, Mr. Adderley returned to the PLP and Sir Orville joined with a group of Free PLPs to help form the Free National Movement.
REMINDER
Among the lessons of these events is a reminder that the history of Bahamian third parties is as old as the advent of party politics in 1953. Historically, the formation of third parties in The Bahamas usually follows one of two routes, sidestepping those parties which may more accurately be called advocacy or pressure groups such as the Workers Party.
The more dramatic route through which third parties are formed is when a member or members of one of the major parties decides to leave such, as was the case with Paul Adderley and his group.
Another prominent example is Dr. Bernard Nottage who left after failing to become leader of the PLP. The acrimony surrounding his bid to defeat Perry Christie became so toxic that he bolted the party.
Dr. Nottage captured the imagination of a number of Bahamians including a cadre of capable supporters who served on the executive and as candidates for the Coalition for Democratic Reform (CDR). Dr. Nottage is interested in ideas and policy. Along with the CDR he laid out a number of sensible policy options including in the party's 2002 manifesto.
In that year's general election Dr. Nottage lost his seat and the CDR was trounced at the polls with his and that party's dream of a viable third party destroyed. Bowing to political reality, Dr. Nottage returned to the PLP to serve under the man who would go on to defeat him in yet another failed bid to lead the party.
SERIOUS
With cabinet experience, years as an MP, a fertile mind and some popular appeal, Dr. Nottage was one of the more serious contenders to lead a third party. Branville McCartney, the latest former member of a major party to leave and pursue his third party dream, has none of the credentials accumulated by Dr. Nottage, except for a likeable personality.
The other major route to forming a third party was taken by the Bahamas Democratic Movement (BDM). A group of idealistic young Bahamians formed a party that they hoped would capture the imagination of a new generation of Bahamians. After 11 years and some notoriety, the BDM folded its tent, recognizing what a long line of third parties also finally concluded.
Before the BDM there was the leftist Vanguard Party. Established in 1971, it was originally known as the Vanguard Nationalist and Socialist Party and was led by Dr. John McCartney. After years of struggle the party disbanded, failing to capture much support. Dr. McCartney is now an associate professor in the Government and Law Department at Lafayette College in the United States.
At the time of their firing from Sir Lynden's cabinet in 1984, Perry Christie and Hubert Ingraham had significant experience in the cabinet and as MPs. They had popular appeal, were seen as potential prime ministers, and enjoyed respect for their reaction to the findings of a commission of inquiry looking into drug-related corruption in The Bahamas which reached the highest levels of government.
Yet with these credentials, neither man formed a third party though Mr. Ingraham flirted with the idea. They grasped political reality. Mr. Christie returned to the PLP and Mr. Ingraham joined the FNM. Both men became prime minister and today continue to lead their respective parties.
With this prior history, how does Mr. McCartney propose to succeed where others failed, or never dared to tread? While the Bamboo Town MP has some popular appeal, he lacks the gravitas, intellectual reach and general political experience of Paul Adderley, Sir Orville, B. J. Nottage, Perry Christie and Hubert Ingraham.
CURIOUS
There seems to be an absence of compelling policy or other reasons he left Prime Minister Ingraham's cabinet. Indeed, most Bahamians appear to believe that his third party quest is driven more by ego and ambition than by a substantive vision for the country. It is curious how nebulous the responses are by some who suggest they may support Mr. McCartney when asked why they may do so.
One of the more curious responses is clearly a tautology wrapped in circular reasoning: We need a third party because it's time for one. This is not reasoning. It is wishful thinking, the sort of muddled thinking that has doomed every third party in The Bahamas.
It is not only the dismissal of history's lessons that leads to muddled thinking. An ignorance of history and scant appreciation of the genius of our two party system is also producing all manner of silly thinking and flawed reasoning.
Much of this poor thinking is coming from some Bahamian professionals who have little understanding of our constitutional history or the genesis and history of parliamentary democracy.
Combined with a lack of critical discernment of what may be truly underlying some voter frustration, some have urged Mr. McCartney to take them for a spin on the third party merry-go-round. It will be fascinating to see how long these early backers remain on the ride or how soon they peel away after having encouraged Mr. McCartney to go down the primrose path.
Next Week: The final instalment of 'the third party merry-go-round'.
By: Simon
Author of the "Front Porch" column in The Nassau Guardian and blogger on BahamaPundit.com

DNA, election, politics