Did Corrupt Prison Guards Let Marco's Killer Sex Young Boys?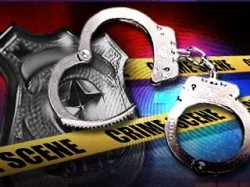 The biggest mistake was letting Marco Archer's killer out of jail.  But not for the reason you might think. The real probem was, after being released from prison, Kohfe Edwardo Goodman (aka Elvardo Ferguson) no longer had easy access to young men he could rape.
So, he started picking up young boys in the Bain Town area by offering them money to wash his car.
Then, he would allegedly take them to an apartment on Yorkshire Street, near Cable Beach, where he would have sex with them. If the boys refused, Goodman would allegedly rape them.
Instead of being rehabilitated in prison, the Punch tabloid reports that corrupt prison guards would actually encourage rape. And in some cases, would join in to help gang rape the young prisoners, some who were there on remand.
The prison guards would allegedly make Goodman pay them up to $500 to have them transfer young men into the deranged killer's cell for the sex sessions.
Goodman allegedly got the money for his expensive sex habit from a female relative. The woman allegedly received hundreds of thousands of dollars when a member of her family, a crooked police officer, who was wrapped up in drugs, died in a car accident.
The crooked cop left over a half million dollars, as well as the apartment on Yorkshire Street and several other apartments around Nassau. The Punch reports that the woman would sneak money to Goodman while he was in prison, so he could pay the corrupt prison guards.
All of this information, and more, is published in this morning's Punch, which attributes the allegations to the killer himself.
Sensational, outrageous but probably all true. Can one take the word of a perverted killer?  Yes, only because it confirms allegations that have been made for years.
As Hubert Ingraham and Tommy Turnquest struggle to stem the ever-increasing crime problem in Nassau, they need to come to grips with the fact that the ONLY way to get control of crime is to weed out – and prosecute – the many, many, corrupt cops, prison guards and defence force officers.
This is not a small problem.  Some insiders have estimated that over half of our law enforcement officers are involved in criminal activities.
Of course, many civil servants are corrupt as well, but they can not do as much damage to society as rampant and widespread corruption in the police force does.
Corrupt police officers, defence force officers and prison guards are involved in drug trafficking, gun running, human trafficking, prostitution and auto theft.  Not just a little, police officers are said to literally conrol the operations.
Mr Ingraham, Tommy Turnquest, Bran McCartney and Perry Christie all know this to be true.  They can talk until they are blue in the face. But until hundreds of police, defence force officers and prison guards are arrested and prosecuted, Bahamians will know that they are not serious about crime.

corruption, crime, Defence Force, murder, police, prison guards