The Bahamas Weekly Celebrates 5th Anniversary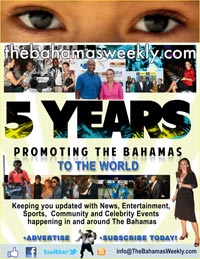 TheBahamasWeekly.com is celebrating their 5th Anniversary. TheBahamasWeekly.com started in 2006 and was co-founded by David Mackey and Robbin Whachell as an expansion of Mackey's Grand Bahama based website and the weekly newsletter started by Whachell in 2003. The Bahamas Weekly strives to provide the latest in news, sports, entertainment, arts & culture, community, celebrity sightings, and specializes in video events coverage.
The Bahamas Weekly has over twenty columnists writing on an array of interesting topics like fashion, religion, politics, and health.

grand bahama