DNA Plan Same Ole, Same Ole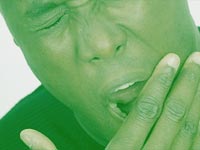 There is nothing new in the DNA's economic plan, says Superwash president Dionisio D'Aguilar and if it gains any support it would just be due people's curiosity in how the new party would attempt to meet their goals.
All the parties have the same goals of stimulating the economy, increasing job opportunities and creating new businesses, said Mr D'Aguilar. People already know what the FNM and PLP have done and curiosity is human nature.
DNA chairman Mark Humes revealed the fledgling party's economic plan at a town hall meeting at the British Colonial Hilton last week. Humes said reforms will target critical areas of the economy, including employment, small business development, national debt, ownership and ways to diversify the economy. The usual.
Humes also pointed out that none of the hotels are owned by Bahamians. Mr D'Aguilar said that in the past Bahamians have proven unsuccessful in hotel owenership and banks are reluctant to lend them money for hotel ventures. This is something that the DNA is unlikely to change as it relies on banks reforming their lending practices.

DNA, economy, FNM, PLP, politics