Judge Gives Career Criminal a Break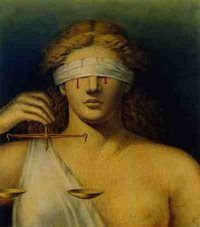 In a disturbing bit of court news, Justice Jon Isaacs has given a convicted rapist an opportunity to challenge the terms of his incarcerarion.
Barry Parcoi, who was sentenced to life on a rape conviction, appeared before Senior Supreme Court Justice on an ex parte application for a writ of habeas corpus.
Ex-parte applications are legal proceedings brought by one person in the absence of, and without representation or notification of other parties.  In The Bahamas, such hearings are often abused and in many cases have been used to pervert the course of justice.
In this case, government prosecutors were not told of the special meeting between the judge and Parcoi's lawyer, Jerone Roberts.
Parcoi has served 20 years of the life sentence, but not without incident. Parcoi, with the help of crooked prison guards, has escaped from custody several times during his incarceration. His most recent prison break was in January, 2006, when he and three other inmates escaped from the maximum security block of Her Majesty's Prison.
Corporal Deon Bowles, a guard at the facility, was stabbed to death in the process. Parcoi, Corey Hepburn and Forrester Bowe Jr. were charged with Bowles' murder on the recommendation of a coroner's jury that investigated his death.
The jury also recommended that guard Sandy Mackey face a murder charge for the extrajudicial killing of Neil Brown, who was fatally shot shortly after his capture.
Mackey, however, has never been charged with Brown's death.
Despite the fact that the trial for Bowles' murder is still pending, Judge Isaacs inexplicably scheduled a hearing date for January 12.

corruption, courts, judges