'Love That Child' Concert Tickets Go On Sale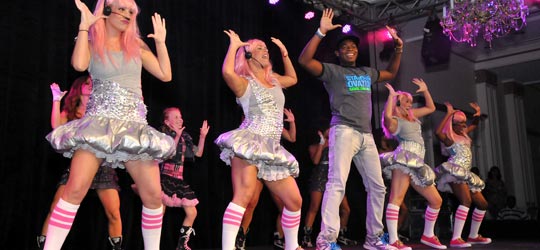 Tickets for the "Love That Child" benefit concert in aid of the Ranfurly Homes for Children and the Children's Emergency Hostel go on sale today.
More than 13 groups of musicians and dance troupes will take the stage with the award-winning Touch of Class dancers from Philadelphia on Sunday, January 15 at the concert sponsored by BOB.
Tickets are available for a donation of $15 for adults and $5 for students and may be purchased at all BOB branches in Nassau, Splashdance in the Harbour Bay Shopping Centre, The Meridian School at Unicorn Village and Diane Phillips & Associates on East Bay Street. For corporate tables and group ticket sale inquiries call Diane Phillips & Associates at 394-0677.
Hosted by Funky D, the event features performances by T'rez Hepburn, Damien Davis, Chelsea's Kids, The Meridian School Choir, Yodephy, Dance Bahamas School, Virtue Dance, Live to Dance, Eurhythmics Dance Studio, Kaleidoscope Dance Company and Juice Unit Hip Hop Group.
"Love That Child" is the follow-up to the highly successful concert "Standing Ovation International Live Tour" held in 2010, performed by the cast of the 'tween hit movie Standing Ovation. Initial efforts raised more than $10,000 for the Ranfurly Home and the Children's Emergency Hostel.

arts, celebrities, charity, community, music, youth