Nassau Music Society Hosts Members Evening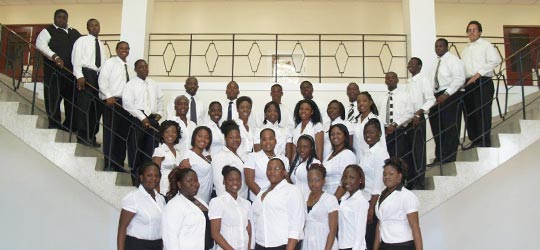 The Nassau Music Society will hold its Annual Members' evening to thank members and friends for supporting them over the years.
This evening will feature young and upcoming artists from the Music Department of the College of the Bahamas with guest artist Sonovia Pierre.
The programme is varied and will include traditional music such as "Heaven is a Wonderful Place" and "O' happy Day" interpreted by the COB Ensemble and Laurelle and the Brass Boys, our very own Bahamian Franz Hepburn's "Bahama Moon" by Ranice Arnette (clarinet), Shon Pennerman (baritone), Crashan Johnson (piano) and "Duet from Lakme" (Leo Delibes) by Giovanni Clarke and Rashad Cunningham on flutes to name a few.
The Nassau Music Society continues to support young Bahamian artists and encourages the youth of our Nation to express themselves in a positive manner. It has committed to doing so through its scholarship programme with the Music Department of the College of the Bahamas. It is for this reason that it has decided to showcase and support these young and talented artists at its Members' evening.
Please come out and give them your support and show them that you appreciate their efforts and talent. The evening is open to Members and the General Public and will be followed by refreshments. Persons wishing to join the Nassau Music Society may do so at the event.
Reserve now: www.nassaumusicsociety.org/reservations
Saturday, January 14th, 2012 – 7:30 PM sharp – Government House.
Tickets (at the door only): Members: $10; Non-Members: $20; Students with valid id: $5

arts, music