No Potcake Families in 2012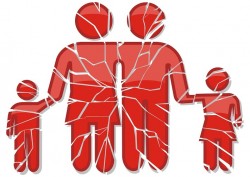 On this past Christmas Day I had the privilege to sit with a friend and her family as they celebrated not only their mother's birthday, but also their parents' 39th wedding anniversary.
It was indeed refreshing and reassuring to see my contemporaries acknowledge and honor the sacrifice and hard work of their parents.
Not only did this family recognize the long years of matrimonial union, but it was evident that they greatly admired the love, commitment, discipline, and moral support, found in this strong family structure.
Many will agree that the family is the bedrock of society.
It is patently clear that the family is under attack in The Bahamas, especially 'Tru da Con-ah.'
When I reflect on how young people in our society view sex and family in this new age, it reminds me of the 'pot cake family.'
Take note of a pot cake dog in heat as he frolics through his neighborhood humping any 'bitch' he could find, leaving a litter of pups behind, and never to return.
I would be remiss if I did not admit that many animals which are hardly required to exhibit any sophisticated nurturing acts towards their babes, often-times pay more attention and care to their young babes, than mankind expresses toward its own offspring.
I don't know if your 'Con-ah' is anything like mine, but 'Tru my Con-ah' the gals and dudes are putting the cart before the horse, preferring to be parents before they are husbands and wives.
Daily as I move about 'Tru da Con-ah,'I see youthful girls with infants in hand being forced to single handedly catch buses and hike rides to and from daycare and various other appointments, while the 'alleged Baby Daddies' play a very limited role in the life of mother or child, and opting to ride around all day chauffeuring their 'boys.'
The end result is that these infant children are raised to believe that it is acceptable to be irresponsible regarding life's most serious and sacred decisions.
Children and family should be two of society's most cherished treasures.
If we are desirous of closer communities, filled with love, respect, and responsible individuals, where children are not only supported financially, but where they are encouraged, validated, and motivated, we need to first ensure that the early lessons of our children are in environments where these attributes are exhibited.
The aforementioned are only possible in strong, caring homes, filled with love, respect and responsibility.
'Baby Daddies' and 'Baby Mamas' who intentionally create single parent environments cannot be expected to provide the wholesome homes required for producing wholesome communities.
In single parent homes either men will not be accessible to teach boys how to be real men, and to show girls what to expect of a real man, or vice-versa, women will not be around to teach boys how to treat their ladies, and show girls how to be homemakers.
It takes Baby Daddies and Baby Mamas coming together in a responsible and committed way to build homes and families required for better communities.
If we wish for the upcoming generation to be responsible individuals, that respect others, that love and cherish their relationships, and a generation that is desirous of continuing the work of building a strong nation, then let our generation illustrate the same by firstly, respecting ourselves, secondly, taking more responsible decisions in our sexual relationships, thirdly, taking real and full responsibility for the children that spawned from said relationships, and fourthly, creating a home environment which can further enhance values and discipline in our children.
Today a fierce war is being waged against the Bahamian family, but in 2012 let us stand up for our families.
Let us revere, honor, and protect our family relationships. Let spouses commit themselves to a life of service and love for each other.
Let 2012 be the year that fathers and mothers share quality time with their children, and most importantly, let this be the year parents follow up on their kids' classroom progress reports.
Hopefully, after we have done the best that we can, the next generation will fervidly celebrate the role we have played in their lives.
By: David Jordine

community, family, society, youth