Bahamas-Based Business Named In Fraud Case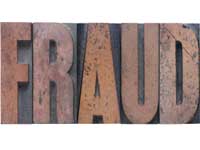 ATLANTA (CN) – A married couple claim in Federal Court that a broker took them for $125,000 with the promise he would use it to get a $500 million "bank guarantee."
Terry and Judy Kane claim the broker, Michel Galarneau, used fraudulent documents purporting to be from HSBC bank and promised to produce a $500 million bank instrument to trick them into handing over $125,000 to put into an "escrow account."
The Kanes sued Galarneau, his Bahamas-based business Oasis Group of Companies, and his partner John Diak. Also named as defendants are Atlanta architect David Hauseman and his companies The Hauseman Group and Tilghman Development Company.
The Kanes say Galarneau, a Canadian citizen, and his partner John Diak, who has "fled" to South America, claimed they could produce bank guarantees to help investors fund projects, in exchange for an upfront fee.
"In October 2010, the plaintiffs were approached by defendant Galarneau under the guise that Galarneau could and would produce a bank instrument in the form of a 'bank guarantee' or a 'stand-by letter of credit' from HSBC bank in England or Hong Kong," the complaint states. "The instrument would be usable for the purposes of monetization for a period of one year.

banks, court, fraud