Bahamian Man Arrested In Florida For Child Porn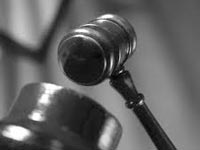 A Bahamian man faces 250 counts of child pornography in a Florida court, according to media reports last night.
Broward County police arrested 26-year-old Kenwood Deveaux after they found "photos of children in unspeakable positions" in his possession on Saturday.
According to The Miami Herald, the Hallandale Beach resident lived across from a park with his mother.
Deveaux was arraigned later that same day with his bail set at more than a million dollars.
According to investigators, Deveaux was also put on "immigrant hold" as he was in the country illegally from the Bahamas.

abuse, crime, florida, immigration, youth