Disco Night, Raffle and Puppies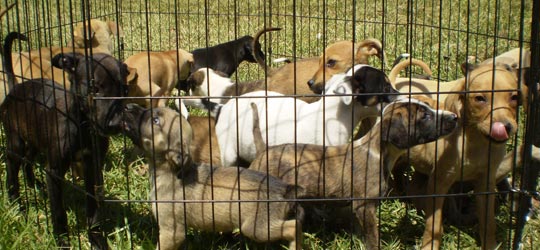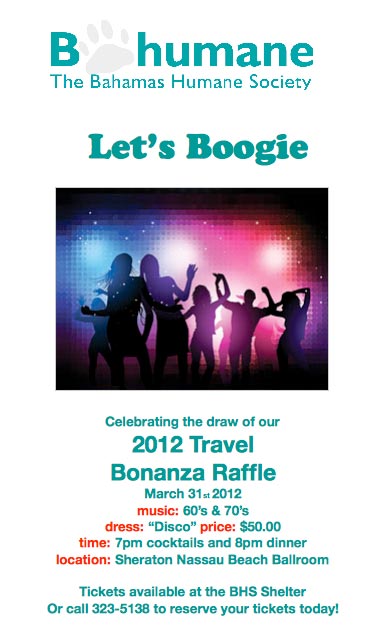 Tickets are now on sale at the Bahamas Humane Society for the Disco Party and Raffle Draw at the Sheraton Nassau Beach on Saturday, March 31st. Seating is limited so reserve/purchase your tickets today.
Tickets for the Disco Night are $50.00, dress code is disco-style, and a good time is sure to be had by all.  The fun starts with cocktails at 7 p.m. followed by dinner at 8 p.m.
Raffle tickets will continue to be available at the Shelter right up to the day of the draw.
Thank you to those people who came out and supported us (and the BKC!) at the Kennel Club Dog Show this past weekend.  We sold over $800 worth of products, from Tervis tumblers to tags and more, in two days. Thank you, too, to Julaca who so ably helped run the table.
Puppies!  Puppies!  Puppies!  The Bahamas Humane Society currently has 72 puppies on the premises.  If you are able to give one or more a loving home, please come in or call 323-5138.  Puppy special now on!
Operation Potcake! January 10 – 21, 2013. For more information, email potcake2013@gmail.com.
Did you know? It costs approximately $2,700/day to run the BHS Shelter! Are you a member? If not, why not? Join us today. Membership is our bread and butter (and kibble, too!).
The Bahamas Humane Society

animals, charity, community