Legal Shenanigans, Incompetent Judges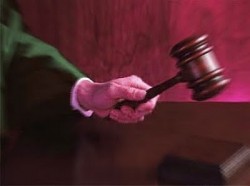 In another mockery of justice, allegedly incompetent judges have allowed a murderer to get back on the street, presumably so he can murder any witnesses to his original crime.
Some time ago, Jamal Glinton was arrested for murdering Keith Carey outside a local bank, back in 2006.
Carey, was killed as he attempted to deposit $40,000 belonging to the Esso Service Station which he operated.
Glinton, alias "Bumper", was the lone gunman and was unanimously found guilty of the murder and armed robbery of Carey on April 9, 2009.  Glinton's two cohorts, Dwight Knowles and Sean Brown, were also unanimously convicted and sentenced for robbery and conspiracy to commit robbery.
Right before Glinton's case went to the jury, Senior Justice Jon Isaacs directed the jury not to consider the charge of murder against Knowles and Brown, since they were not the ones who actually did the shooting.
Glinton's attorney, Craig Butler appealed the conviction saying that Justice Isaacs was wrong in law to remove the charges of murder and armed robbery against the two co-accused at the close of the case for the defence.
The appellate court agreed with Butler's argument, basically conceding that Judge Isaacs was incompetent.  After all, if Judge Isaacs had not "erred" there would be no appeal.
The Appeal Court ordered a retrial at the magistrate court level and remanded Glinton back to Her Majesty's Prison.
However, shortly after, a Supreme Court judge released Glinton on bail, presumably because he had been denied a speedy trial.  Of course, he wasn't denied a speedy trial, it's just that his defence lawyers used every trick in the book to delay, postpone and appeal the case.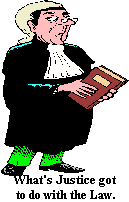 To many Bahamians it would appear that Judge Isaacs, the Appellate court judges and the Supreme Court judge who released the murderer on bail are all incompetent.
After all, the police did their job but apparently good police work doesn't matter.
So, here we are today, at great expense to taxpayers, holding an unwarranted retrial for a man who was unanimously convicted by a jury of his peers.
And Bahamians wonder why the murder rate is skyrocketing.
One needs to look no further than our courts.

corruption, courts, crime, incompetence, murder, police