We The People Form Beneficial Alliances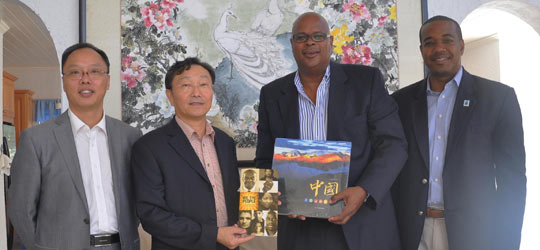 We The People Chairman and Executive Director, Ed Fields and Philip Simon respectively, paid a courtesy call on Chinese Ambassador to The Bahamas, H.E. Hu Shan on Monday, March 19, 2012.
The purpose of the meeting was to formally meet the Ambassador and introduce him to the organization while discussing areas of potential mutual interest and benefit.
Topics included Chinese participation in the creation of green spaces, exchanges of culture, best practices in community development, urban planning and other projects that could be seen as expanding the relationship between the two countries.
Shown are the WTP executives along with Ambassador Hu and Counsellor Zhai Xingfu at the Ambassador's residence.

business, china, community, society