Beauties At Brunch Focuses On Women's Rights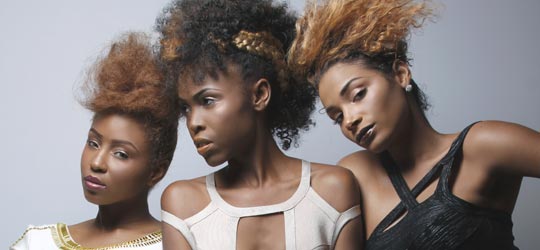 Nassau, Bahamas –  The Bureau of Women's Affairs is celebrating the 50th Year of the Suffrage Movement.  Cia Monet Fashions, an online shopping company run by Patricia Chatti presents Beauties at Brunch, this Sunday, May 6th, 2012 at Compass Point.  The event is under the patronage of Mrs. Sandra Dean Patterson of the Bahamas Crisis Center, which is celebrating 30 years of service to the Bahamian People.  Beauties at Brunch will be hosted by Phyllis Albury Garraway and part proceeds will be donated to a the Bahamas Crisis Center.
While you enjoy a scrumptious brunch, local models will take to the runway wearing  designer and accessory couture pieces from Cia Monet which include Herve Leger, Emilio Pucci, Gucci and more. Each fashion season: spring, summer-swimsuits, fall and winter, including casual, resort, career and social wear will be presented.
"We feel the suffrage movement is the perfect platform to bring awareness to women's rights in The Bahamas," said Patricia Chatti of Cia Monet. "And I am excited to be helping the Crisis Center which helps so many Bahamians."
This is the first in a four part series, which will culminates each fashion season, and launch the latest couture designers, coupled with honouring some of the greatest Bahamian women responsible for women's rights, equality and other defining struggles of what the Suffrage Movement advocates. To support and attend get your tickets by calling 242-341-0592 / 559-2248.
The proud sponsors of Cia Monet's Beauties at Brunch Series , Celebrating 50 Years of The Suffrage Movement of Women & The Bahamas Crisis Center's 30th Anniversary are Treisa Events, Rainbow Weddings and Florists, Bristol  Wines and Spirits, Black Opal, Compass Point, 242Events ,VC Photography, Maximum Bass, TheBahamasWeekly.com, Sonic Express, Rapunzel, Antonius Roberts Gallery, Digital Cafe, Viva La Belle, Nail Taxi, The Consulting Inc, and Make em Listen.
Robbin Whachell

history, society, women