Bahamas Relay Win Tops BBC1 Viewers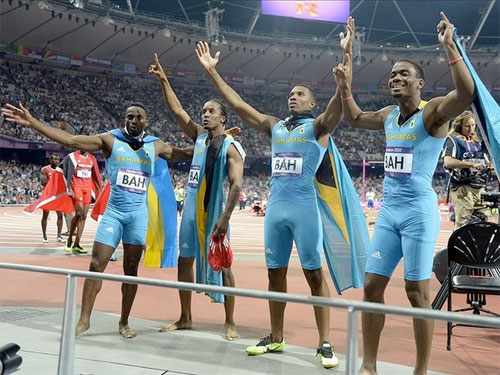 The men's 4 x 400m relay final attracted BBC1's biggest audience of the day with close to 10 million watching.
The race, which saw the Bahamas gain a surprise victory, attracted 9.9m (42.18%) in the five minutes from 9.20pm, according to overnight Barb figures supplied by Attentional. The US had been tipped to win the event, but were edged out in the last seconds.
It was the channel's highest audience of the day on yet another day in which the Olympics meant BBC1 dominated audience share and ratings.
Caption: Team Bahamas won the gold medal in the Men's 4x400m Final. Kirby Lee-USA TODAY Sports

athletes, celebrities, sports