Bahamas Revs Up For Speed Week 2012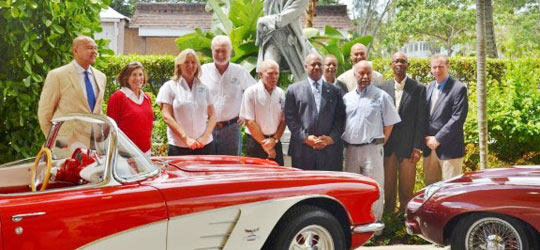 The 2nd Annual Bahamas Speed Week was launched on Thursday at a press conference during which the Minister of Tourism Obie Wilchecombe called it "One of the most spectacular events in the Bahamas calendar season."
After a 45 year hiatus Speed Week was revived in Nassau last year and according to Bahamas Speed Week president Jimmie Lowe, the team has made numerous improvements for this year's event.
"We had a super event in many ways last year, said Mr. Lowe, "…but we recognised we needed to get more local involvement.
Minister Wilchecombe reiterated this feeling in saying, "the buzz is created when the people get involved."
In the interest of increasing local participation ticket prices have been reduced and simplified to $30 for general admission, and also go-karting is on the schedule.
Bahamas Speed Week will kick off on Saturday, November 24 with a concert, followed on Sunday, November 25 by the Miss Bahamas Speed Week Pageant. On Monday and Tuesday drivers coming from abroad can explore the island. The official opening takes place on Wednesday, November 28, followed by a series of events over the next few days including: 007 Island Tour, Concourse d'Elegance, time trials, hill climb and finally the Pictet Gala Ball and Auction of Promises with funds going to Bahamian charities.
Already 39 vintage car owners have registered to participate in races to take place around Arawak Cay and through the downtown Nassau area.
Minister Wilchecombe said the Ministry of Tourism is fully behind this year's event and believes it has enormous potential to "show the world our strength".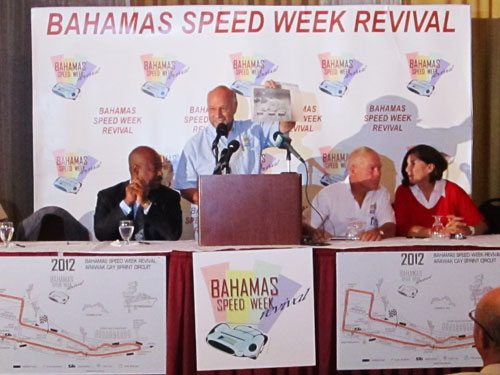 autos, events, tourism