Energy Firm Delay Forces Baha Mar To Plan B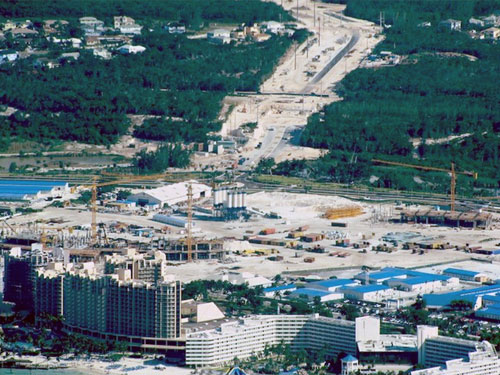 Plans to reduce Baha Mar's air conditioning-related energy demand by 90 per cent have been thrown into severe jeopardy, the $2.6 billion resort developer confirming it had moved "on to Plan B" after a renewable energy firm failed to meet agreed timelines.
Robert Sands, Baha Mar's senior vice-president of external and governmental affairs, said Ocean Thermal Energy Corporation's (OTEC) failure to meet a pre-determined timetable for its $102.3 million Seawater District Cooling (SDC) system meant the developer had been forced back to looking at "traditional forms" of air conditioning (AC) cooling.
Baha Mar executives were concerned that delays in obtaining all the necessary government approvals for the OTEC project could prevent the SDC plant from fitting in with the $2.6 billion project's construction schedule, throwing this off and delaying the planned December 2014 resort campus opening.

Baha Mar, construction, development, energy, environmental