FAIL: The PLP's First 100 Days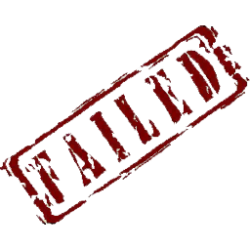 Free National Movement (FNM) Leader Dr. Hubert Minnis has charged that of the 14 specific promises made by the Progressive Liberal Party (PLP) during the past campaign cycle only six of them have been partially delivered during the government's first 100 days in office.
Dr. Minnis cited the re-launch of the PLP's Urban Renewal Programme, the creation of the Ministry for Grand Bahama and the reestablishment of the Ministry of Financial Services and Investments along with the reduction of the stamp duty to 10 per cent, a ceiling on the maximum level of real property taxes and details on the proposed gambling referendum among the campaign pledges the government has minimally delivered upon.
But, Dr. Minnis maintained that these accomplishments do little to hide the overwhelming list of the government's broken promises.

corruption, elections, government, incompetence, liars, PLP