West Nassau Rotary Introduces New Board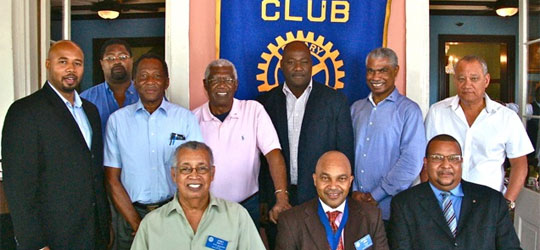 Seated from left – Secretary Jerry Smith, President Jeff Kerr and Treasurer Kendrick Christie.
Standing from left – Fundraising Director Chris Dorsett, Club Administration Director Whittington Brown, 2nd Vice President Dwight Sawyer, President Elect Carleton Blair, New Generation Director Barron Ferguson, Public Relations Director Pat Strachan and Membership Director William Wong.
Missing from photo –Immediate Past President Bradley King, Advisor Arthur Chase & Service Projects Director Harry Kemp.
Submitted by Pat Strachan

business, rotary