Hands For Hunger A Success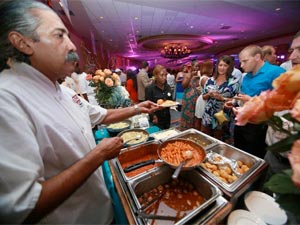 Paradise Plates, Hands For Hunger's annual fundraising event held on Saturday night, was deemed a smashing success by attendees.
The event, held in Atlantis' Crown Ballroom, gives guests the opportunity to see some of the island's top chefs in action, savour a range of cuisines and enjoy an assortment of beverages, while enjoying a night of entertainment and a silent auction.
All proceeds from Paradise Plates benefit Hands For Hunger's mission to eliminate unnecessary hunger and food waste.

charity, community, events, food