Agriculture Development Being Hindered
As a long time advocate for small business and local entrepreneurs, I felt compelled to respond to an article I read in the Business Section of the Monday, August 13, 2012 edition of the The Nassau Guardian with the heading, "Landscapers outraged by 'reckless' policy."
Since my wife is in the floral business and I know that she has to secure an import permit each and every time she brings flowers into the country, I immediately became curious as to what this outcry was all about.
I contacted the Ministry of Agriculture to find out whether the policy had changed and was told that it had not, which leaves me to conclude that someone had imported plants into the country improperly and was now attempting to demonize the minister for trying to protect local growers.
How can $500,00 worth of plants be imported into our country without first securing from the relevant government agency prior permission to do so? What am I missing here?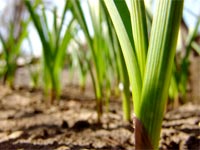 I happen to have been engaged as a consultant by the owner of a major landscaping and nursery local company which owns millions of dollars worth of landscaping and earth moving equipment and acres upon acres of plants of many varieties (fruit and ornamental trees).
When I visited the farm on Eleuthera earlier this year, it took us hours to drive through the farms which has literally over 50,000 mature trees ready for market which, incidentally, are exactly like the ones that I am told are regularly imported for major landscaping jobs on the island.
What madness; at a time when the government is advocating "Bahamians first."
It would seem to me that the president of the landscapers association should be examining why the trees were brought into the country without the proper permits and further he should be promoting the concept of import substitution which has been a rallying cry throughout the Caribbean for decades instead of accusing the minister of being "reckless."
How else are we going to diversify our economy, lower imports thereby simultaneously improving our balance of payments and foreign reserves, reduce the staggering unemployment statistics and tangibly support the expansion and Bahamian ownership of our industries?
This is agriculture for crying out loud, which is high on everyone's list when the discussion of economic diversification comes up.
How is it then that we can have Bahamians in high places who seem to be blatantly militating and advocating against the very initiatives that are designed to stimulate national development and motivate and arouse the entrepreneurial spirit among our people?
If indeed we are committed to Bahamianization and the development of local entrepreneurs then we must begin to demonstrate that through our actions and support the government in enforcing policies that encourage those stated objectives, and this should apply across all industries.
So, I conclude by saying to the president of the Bahamas Landscapers Association, broa-den the discussion, don't just seek to maintain the status quo, but rather equally apply your energy to defending and promoting those Bahamians who are prepared to invest in The Bahamas by providing inputs into your industry.
In economics we call this "backward integration" which is when vertical integration is employed that allows a company to produce more of the inputs into final products.
That is how an economy and by extension a country grows its primary economic base.
The minister should be congratulated for his efforts to protect the local growers and move past the lip service that has been so prevalent to date.
Paul D. Major

agriculture, Customs