First Bahamas Speed Week Revival Pumped Nearly $1 Million Into Economy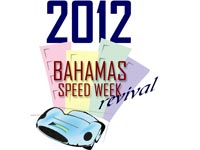 Less than one month before exotic and classic race cars from the UK, US, Canada and The Bahamas gather in Nassau for the second running of Bahamas Speed, organizers revealed that despite financial losses to the dream team that put the event together last year after a 48-year hiatus, Speed Week 2011 pumped more than $800,000 into the local economy.
"There was hardly a segment of the business community that did not benefit from Bahamas Speed Week from the wholesalers who provided perishables for the Paddock Club to the company who provided security for millions of dollars worth of cars," said Jimmie Lowe, Speed Week President. "We expect Speed Week to boost individual businesses and the local economy even more this year."
Figures show that participating hotels earned nearly $250,000 in room nights with a combination of drivers, families, support teams, interested visitors and media. Four event management companies together earned well over $100,000 combined.
Site preparation, flat bed trucks, tire suppliers for trackside, fuel sales, video production and more were among the 52 companies or agencies identified as receiving payments from Bahamas Speed Week. Government fees included contributions to the Royal Bahamas Police Force Band Association and the Police Staff Association. Sun Oil, which supplies Shell, though a sponsor, also made additional related sales. Speed Week paid for professional services including legal fees, public relations, advertising, catering, waste removal and transportation. One of the largest contracts was to the company that decorated the Pictet Gala Ball which was held in conjunction with the Auction of Promises that netted $42,000 for local charities.
"We did not include the charitable donations in the economic impact study," said Lowe. "If we accounted for every indirect expenditure it would be well over $1 million from an event that lasted five days. For instance, all the furniture in the Paddock Club was supplied locally by Oasis, which custom-covered every upholstered chair and chaise lounge and then had to turn around and sell $50,000 worth of furniture as used so others benefitted from high-end goods being sold at half price in time for the holidays.
They felt the public exposure was worth the investment and they are back again as a sponsor so how do you calculate that type of economic impact? You can't, but you know it is positive and how do you calculate inspiring a company to invest as the company that is now supplying our massive tent so that we do not have to import a tent that is large enough. Not only will that local company fare even better this year, it is now equipped to offer the tent rental to other events so there is an ongoing benefit. Its investment to build its future capability was a direct result of Speed Week."
Bahamas Speed Week 2012 kicks off November 24 with an antique auto exhibit and auto trade show and continues for one week of non-stop activities ranging from an island parade of some of the world's rarest cars traversing New Providence to a Fort Charlotte hill climb, from time trials to the introduction of limited side-by-side racing. And one of the most anticipated elements is a greatly expanded karting program. News of the karting is expected to be released next week.
Diane Phillips and Associates

autos, events, history