Governor General's Statement On Thomas A. Robinson's Passing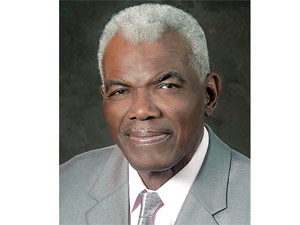 With the passing of Thomas A. Robinson The Bahamas has lost a legendary sports hero, a great citizen and a Bahamian gentleman of the first order; and may of us have lost a cherished friend of many years.
Tommy has for many decades brought this nation great pride and joy and the inspiration to look for the best in ourselves.
I remember the feeling of pride I had when as a reporter for The Tribune back in the Fifties I had the privilege of covering the Empire Games in Jamaica when Tommy was a star attraction.
It was not only his magnificent performance on the tracks that distinguished him but also his unavailing dignity, his gentleness and his infectious smile which reflected the kindly spirit of a great soul.
The value of Tommy's contribution to our nation is incalculable, but we can take comfort that in his case we did not neglect to honour him and assure him that his name was well established in our history and our hearts before he took leave of us.
Joan and our entire family join me in extending deepest sympathy to Tommy's family and his colleagues and proteges in the Bahamian sports community. They and we will miss him greatly.
Government House
Statement by Governor-General Sir Arthur Foulkes

community, society, sports