Water Corp Unable To Meet Western NP Demand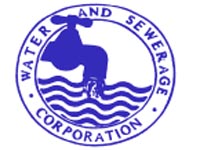 The Water & Sewerage Corporation would incur further losses if it attempted to supply western New Providence, its immediate past president telling Tribune Business the utility "just doesn't have the capacity" to meet that extra demand.
Wading into the ongoing controversy over the current Government's decision to axe the 25-year water supply franchise agreement that the former Ingraham administration signed on election day with New Providence Development Company (NPDevCo), Anton Saunders said the Corporation was unable to meet even existing customer demand.
And, given that the Water & Sewerage Corporation's water losses (non-revenue water) were running around 55 per cent, the former chairman said attempting to supply western New Providence itself would merely increase the problem.
Mr Saunders said the Christie administration had taken a "silly" decision to "recreate the wheel", adding that the May 7, 2012, agreement with NPDevCo was a true contract that was properly signed-off.
He added that the franchise deal was no threat to the Water & Sewerage Corporation's financial position, and the $1.50 per 1,000 gallons royalty fee it was due to receive would boost – not cut – the state-owned utility's profitability.
Pointing out that NPDevCo had supplied areas such as Lyford Cay and Old Fort Bay for years, and that the exclusive 25-year franchise was just formalising that arrangement, Mr Saunders said the company's subsequent joint venture deal with BISX-listed Consolidated Water did not require government intervention.

water, Water & Sewerage