Attorney Steals $100,000 From Client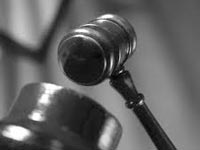 An attorney's two week extension to repay nearly $100,000 she stole from a former client is up and a two-year prison term could follow if she has failed to make full restitution.
On New Years' Eve 2012, 42-year-old Sonia Timothy Serrette told the court she was unable to produce the money, which belongs to Fiordelisa Bain.
Following the pleadings of Serrette and her attorney Keod Smith for two more weeks, the victim said she was allow this final extension because she only wants her money back.
However, the retired teacher told Deputy Chief Magistrate Carolita Bethell that she was not coming back to court on January 18, if Serrette had not restored the money by the stipulated date of January 16.
Serrette was convicted of stealing by reason of service on August 15, 2012 and was remanded to Her Majesty's Prison for six weeks before returning to court for a report on whether the victim would be compensated.

court, crime, money, prison