Bank Reaffirms Support Of Children's Homes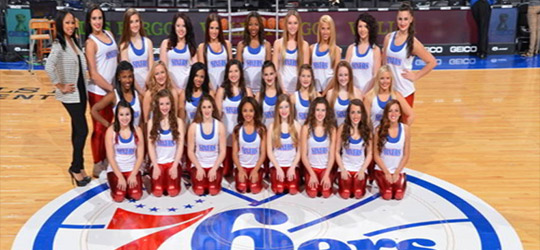 Hundreds are expected to pack the Rainforest Theatre at the Wyndham Nassau Beach Resort January 20 for the third annual 'Love That Child' musical production, a chance for local and visiting talent to take the stage, sing and dance their hearts out with proceeds to benefit children's homes.
"We are extremely grateful to Bank of The Bahamas for making 'Love That Child' possible for the third straight year," said Karen Rawlings, co-producer of the youth musical extravaganza. "In addition to the children from the Philly Connection again performing alongside talented young Bahamians, we are bringing in a real treat this year —   the pre-pro team of the Philadelphia 76ers Dance Team. This promises to be the most exciting show we have ever done and the entire performance and production are all to raise funds for the children of Ranfurly Home, Children's Emergency Hostel and for the first time, the Elizabeth Estates Children's Home. This would not be happening without the support of Bank of The Bahamas and the cooperation of all the dance studios and participating schools so again we want to thank BOB which has been the partner who understood the power of friendship from the very beginning of this dream."
The musical show that has mushroomed into one of the season's most anticipated events for youngsters and their families grew out of a chance meeting between someone connected with the bank known for its community outreach and a young man who grew up at Ranfurly. The young man, now a manager at Atlantis, had returned to the home, as he often does, to teach music and mentioned he had written a song to raise funds for Ranfurly but did not know how to get it produced, played or distributed. At about the same time, a group from the New Jersey-Philadelphia area was bringing young stars of the 'tween movie hit 'Standing Ovation' to The Bahamas. Those young movie stars were eager to perform with local youngsters. Putting the two together with the song written by former Ranfurly resident Damien Davis seemed a natural.
"That beautiful song, called 'Love That Child' and the cause it represented touched our hearts," said a bank spokesman. "From the time we first got behind this project to the evolution into two sold-out shows in Nassau and two in the Philadelphia area and the friendship that has developed between these young performers, we have watched the momentum grow. 'Love That Child' has truly been a performance and production with a purpose."
Tickets will go on sale January 8 at all five BOB branches in New Providence, including the newest location on Carmichael Road. Other locations include Meridian School, Eurythmic Dance Studio, Yodephy Dance & Modeling Studio and Chelsea's Choice. Adults are $15, children under 12, $5 and corporate tables are available. The performance begins at 3 pm on January 20 at the Rainforest Theatre at the Wyndham Nassau Resort.
Diane Phillips and Associates
Captions – The appearance of the pre-pro team of the Philadelphia 78ers Dance Team will be a special treat and is expected to draw a crowd at the long anticipated Love that Child musical production on January 20 at the Rainforest Theatre. The 3rd in the series sponsored by Bank of The Bahamas, the event will raise funds for the Ranfurly Home for Children, Children's Emergency Hostel and for the first time, the Elizabeth Estates Children's Home. (Photo by Kim Camacho Photography.)
Dancers of the Philly Connection dance troupe put in practice for the 3rd Annual Love That Child Production January 20 at the Rainforest Theatre. The event sponsored by Bank of The Bahamas will raise for the children of Ranfurly Home, Children's Emergency Hostel and for the first time, the Elizabeth Estates Children's Home. (Photo by Kim Camacho Photography.)

charity, children