Fifty-Year-Old Charged With Unlawful Sex Attempt On 6-Year-Old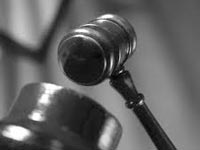 Robert Henry Johnson, a fifty-year-old man, was accused of attempting to have sex with a 6-year-old boy. He was arraigned in Magistrate's Court on the morning of January 7, appearing before Chief Magistrate Roger Gomez and faced one charge of attempted unlawful sexual intercourse.
Johnson, who was not required to enter a plea to the charge, was informed his case would be fast-tracked to the Supreme Court for trial via a Voluntary Bill of Indictment – which would be served to him on April 16.
Ineligible for bail in the Magistrate's Court, he was remanded to prison.

child abuse, crime