HBO Attacks Bahamas Over Copyright Negligence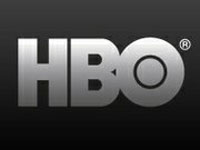 HBO, the United States' top pay-TV network, recently blasted the Bahamas for its "persistent failure" to compensate for blatant copyright violations.
In a written testimony submitted to the US Trade Representative's (USTR) Office's Special 301 hearing, HBO Latin America urged lawmakers in Washington to place the Bahamas back on its Special 301 Watch List.
The testimony stated that HBO's inability to obtain $600,000 from the Bahamas' Copyright Licensing Fund meant that the Bahamas was not only in violation of its obligations to the Berne Convention – which protects literary and artistic works – but also non-compliant with the World Trade Organisation's (WTO) intellectual property standards.
These violations could prove problematic, given that the Bahamas' is currently attempting to gain full WTO membership, and the issue is likely to be raised by the United States and other nations interested in trading with this country. For whatever reason, the government tends to let intellectual property standards continually slide onto the back burner.
In a letter submitted to the USTR, HBO Latin America's attorneys said: "The Bahamas Copyright Royalty Tribunal's (CRT) persistent failure to distribute royalties to HBO LA for the transmission of its programming under the prior compulsory licensing regime constitutes a continuing violation of HBO LA's intellectual property rights.
"As a result, USTR should place the Bahamas back on the Special 301 Watch List."

cable bahamas, copyright violations, HBO