Amateur Boxing Federation To Host Seminar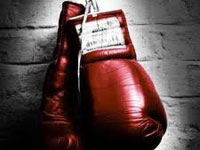 In an attempt to ensure that coaches and fighters are on the same page, the Amateur Boxing Federation of the Bahamas will be hosting a one-day seminar in the boxing centre at Bailou Hills Sporting Complex on Saturday, March 9, 2013.
According to president Wellington Miller, the event will provide an opportunity for participants to educate themselves about the new scoring machine being used by the International Amateur Boxing Association (AIBA). Also, the forum will discuss the federation's five-year plan for the senior boxers preparing for the upcoming Olympic Games and World Championships, in addition to a 10-year plan for the junior boxers.
"We want to meet with all of our partners and to bring them up to date and Alvin Sargent, a level II certified judge, will demonstrate how the new scoring machine works. The machine, which was provided by AIBA, will be used to score points on the computers for the boxers in all local tournaments. We want to get the judges online so that they can start using the machine," Miller recently told The Tribune.
Also, Miller stated that national coach Andre Seymour will receive his AIBA level III coaching certification, while Floyd 'Pretty Boy' Seymour will be presented with his level one coaching certification.
They are the only two international certified coaches in the country.
Andre Seymour's certification allows him to coach at any AIBA competition, including the Olympics and the World Championships.
Floyd Seymour, however, will only be allowed to work the corner as an assistant.
"AIBA has changed all of their requirements for coaches, so we're happy that we have these two coaches," Miller told The Tribune. "But we want to impress upon our coaches that this is the way that it's going to have to be done and if they want to travel to any of the international events, they have to be qualified."

seminar