Does The Immigration Minister Understand?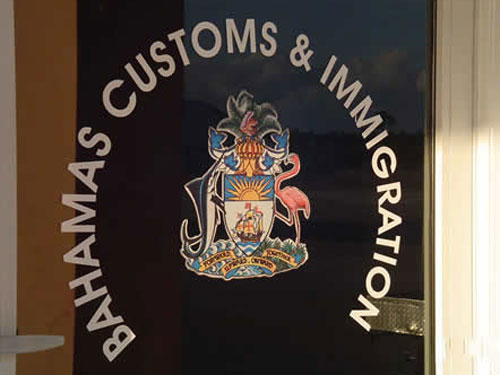 Why do politicians feel that they have a right to say anything in Parliament and that those impacted will keep their lips sealed, especially when asked by the press to comment?
Is the business community henpecked by the political class to the point that its members dare not speak their concerns for fear of being punished by their political masters? Has the government become a politburo of sorts?
Several weeks ago the oft described detached Minister of Immigration Fred Mitchell made some quite seismic comments about the direction the Department of Immigration intends to take in the next 12 months – comments that virtually put some quarters of the business community in a panic. It was even reported that certain ministers (those who are actually working hard to attract investment) were caught off guard by the unexpected pronouncements.
When people in the tourism industry, quite naturally, responded to press queries, Mitchell's approach was to tell them to stop moaning. He also warned Baha Mar about bringing in housekeepers and laborers and to train people for jobs. Last time we looked this was the purview of the Ministry of Education. It's one thing to train housekeepers and laborers for specific functions. It's another to expect them to at least come to the workplace knowing how to read and do simple math.
What is it about successive governments – government that also hire non-Bahamians – that makes them adhere to the belief that business is opposed to wanting Bahamians to fill positions? Don't they get that it's more expensive to bring in expatriates and that goes against the principle of efficient hiring? Of course they do. It's just that standing up in the House of Assembly and attacking a business sector that truly wishes it could have all Bahamian workers is an age-old script – that is, the masses are appeased and it is expected that the business class will not respond but cower to the edicts of the politician and outdated tactics.
Meanwhile, rather than publicly going after those who actually contribute to the well-being of the economy, Mitchell should focus his efforts on those who thwart the growth of the country's number one industry. It now takes on average, at peak times, about an hour to enter The Bahamas, as the few immigration officers usually on shift, and sometimes indifferent supervisors, process visitors to this country as if they are coming out of the Gaza Strip. How long should this take? If there is insufficient staff, hire and train more people.
Perhaps the necessary global responsibilities that fall to a minister of foreign affairs do not blend well with the very domestic and administratively demanding requirements of the Department of Immigration.
Mitchell should not perceive this as a personal attack but merely a reminder that public pronouncements by politicians, which are viewed by people as impacting them negatively, will be met with a response. It is the responsible thing to do in a democracy.
We still live in one, don't we?
– Editorial from The Nassau Guardian

editorial, immigration, opinions